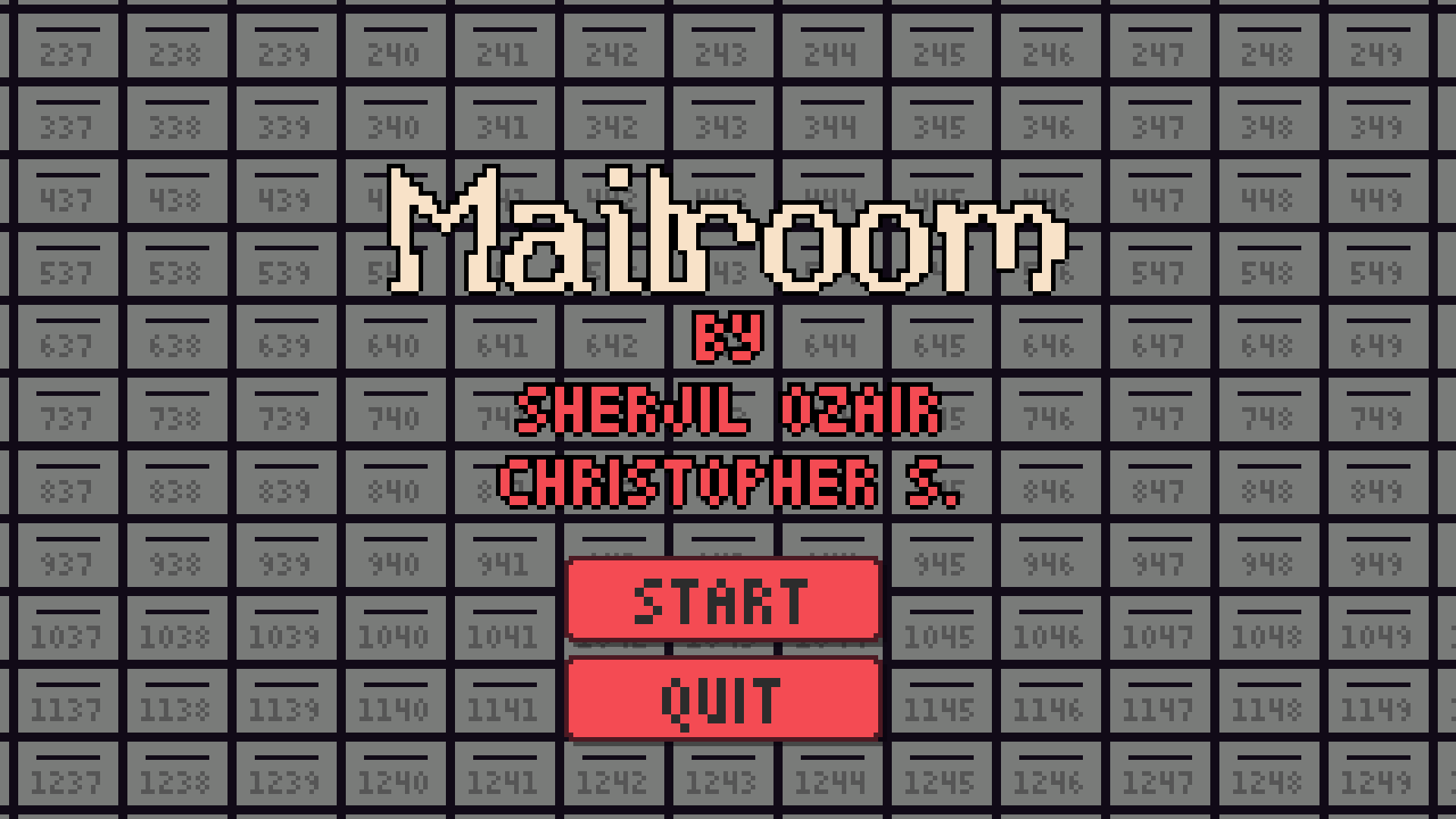 Mailroom
Please play fullscreen for the best experience.

In Mailroom, you play as a censorship operator in the Manhattan project. The stakes are high, secrets from the project must not be leaked, lest it gets in the hands of the enemy.
Click on letters to open it. Click the desk to close letters. Click on words to redact. Read up the rules. Put all letters in the out tray to finish the day.
Can you win the game? Redact too much and the employees will be unhappy. But don't let the enemy get their hands on the secrets of the nuclear bomb!
Mailroom was made as part of the GMTK 2019 game jam using the theme Only One, which we interpreted as only one screen.
Credits
Download